Working with the Validation Results Screen
If the application does not meet the business rules, the Validation Results screen lists the violations and provides short explanations of what is required.
Clicking the Validate button (
) or the OK button (

) opens the Validation Results screen. The functions on this screen are described as follows:
Messages are grouped based on the application section that requires editing.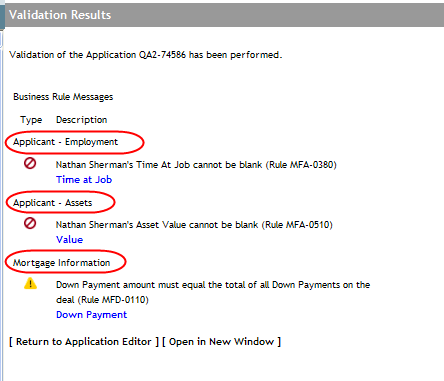 Clicking on the blue link below a message takes you to the appropriate field to make the necessary changes.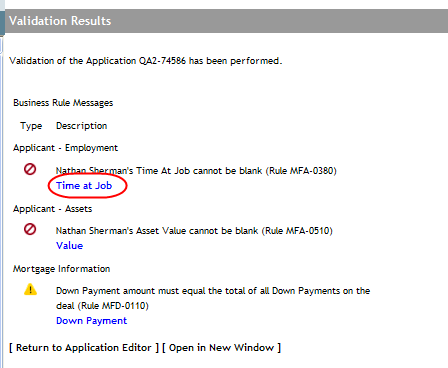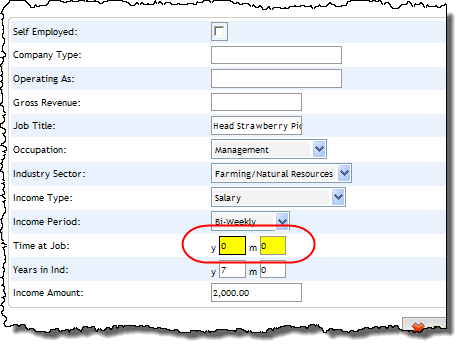 Errors that do not associate with a specific field do not display a link, and instead display a message describing the action to be performed.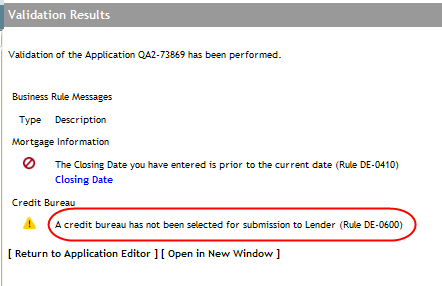 Clicking the Open in New Window link displays the results in a separate browser window. This allows you to correct errors on the main window while conveniently referring to the messages in the separate window. From this window you can also print the validation results by clicking the Print button.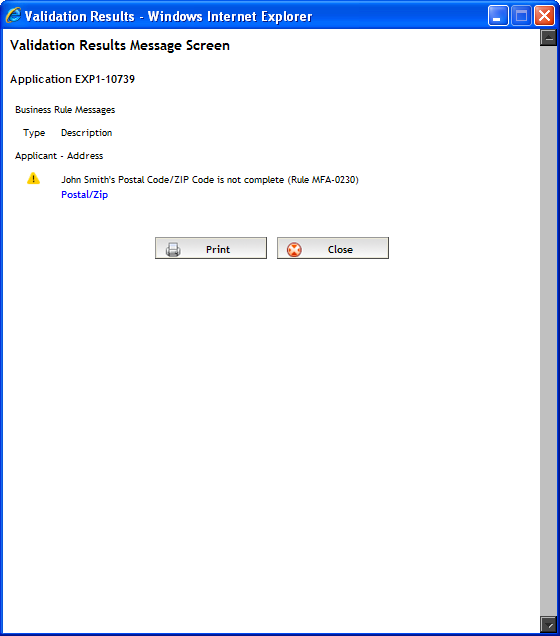 Related Topics: